14 October 2021
Read the September magazine online!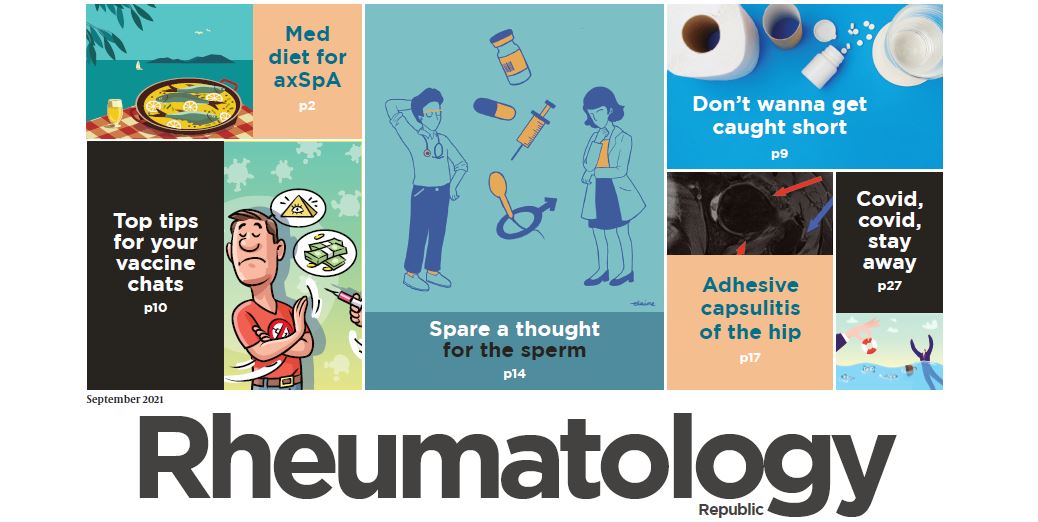 Rheumatology Republic September 2021 print edition features debate on JAK inhibitors, the latest on covid treatment drugs, research updates and more.
To read the rest of this article you need to be a Rheuma Republic Member and registered with AHPRA, Please login below if you have an account or sign up to join.
Join Now / Login