24 June 2021
Gut microbiome linked to hand OA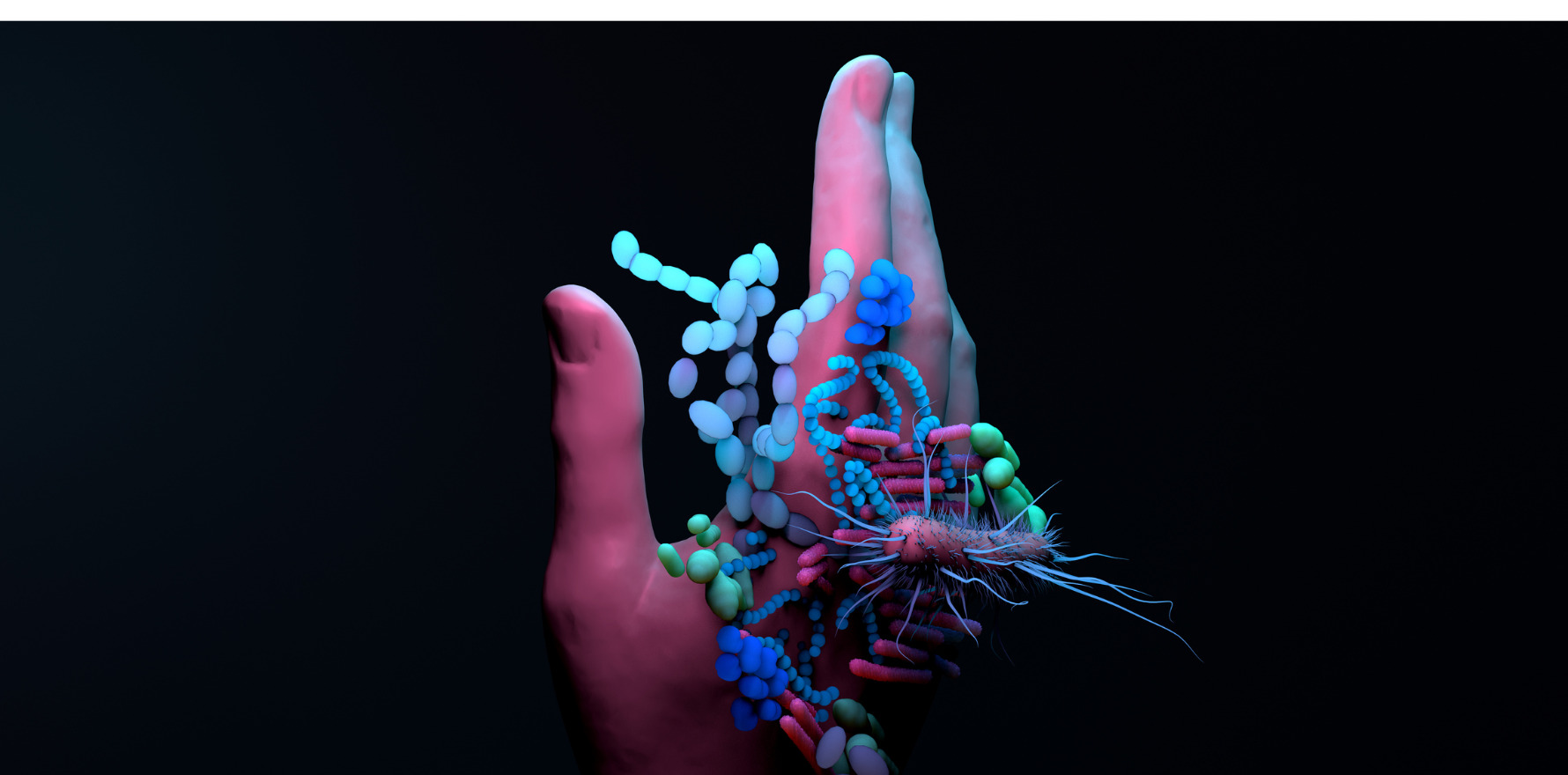 A new study is the first to provide evidence that the composition of gut microbiome is altered in people with symptomatic hand osteoarthritis.
Researchers in China analysed the gut microbiome of almost 1400 participants in the population-based study, published in Arthritis & Rheumatology. They found that individuals with and without symptomatic hand osteoarthritis (SHOA) had different proportions of specific gut bacteria. The finding has potential implications for identifying and treating people with this condition.
Participants were derived from the Xiangya Osteoarthritis (XO) observational study of people living in a rural area of China. They were assessed for SHOA, which was defined as the presence of both symptoms and radiographic osteoarthritis in the same hand. Participants with SHOA (72 of a total 1,388) were around 8 years older and more likely to be women (75% compared with 57%) than those without SHOA.
Stool samples were collected from participants and ribosomal RNA sequencing was used to analyse the gut microbiome.
After adjusting for a range of demographic and lifestyle factors, statistically significant differences of gut microbiome were observed at both the family and genus levels. At the genus level, individuals with SHOA had higher relative abundances of Bilophila and Desulfovibrio but a lower relative abundance of Roseburia compared with those without SHOA.
When gut bacteria get out of kilter, this can contribute to the development of systemic inflammation, which in turn has been implicated in SHOA. But there had been no previous examination of the association between gut microbiome and SHOA, the study notes.
"This information may contribute to translational opportunities for the identification and treatment of individuals with SHOA and warrants further studies in independent populations," the authors wrote.
Dr Lara Bereza-Malcolm, Henry Langley Postdoctoral Fellow at the University of Sydney, agrees that continued extensive research into this area is needed.
"While the long-term goal would be to utilize the gut microbiome for disease screening, the research presented in this article is only the first step towards this," said Dr Bereza-Malcolm, who was not involved with the study.
"Currently even if a microbiome differs between groups, it is still very difficult to predict how and if the microbiome contributes to disease. Ideally, the results presented will lead to further research to validate findings and increase understanding as to why the microbiome differs between SHOA/non-SHOA groups," Dr Bereza-Malcolm told RR.
So, what would this ongoing research look like?
"This may include testing the findings of this study using a new cohort to determine reliability of results, and using alternate approaches to DNA sequencing to validate the results from this study while also increasing the resolution of the sequencing results," said Dr Bereza-Malcolm.
"Additional work incorporating longitudinal analyses would allow us to account for microbiome stability over time or to capture microbiome changes during disease onset," she said.