24 June 2020
Game of Health Distribution Thrones: Season 2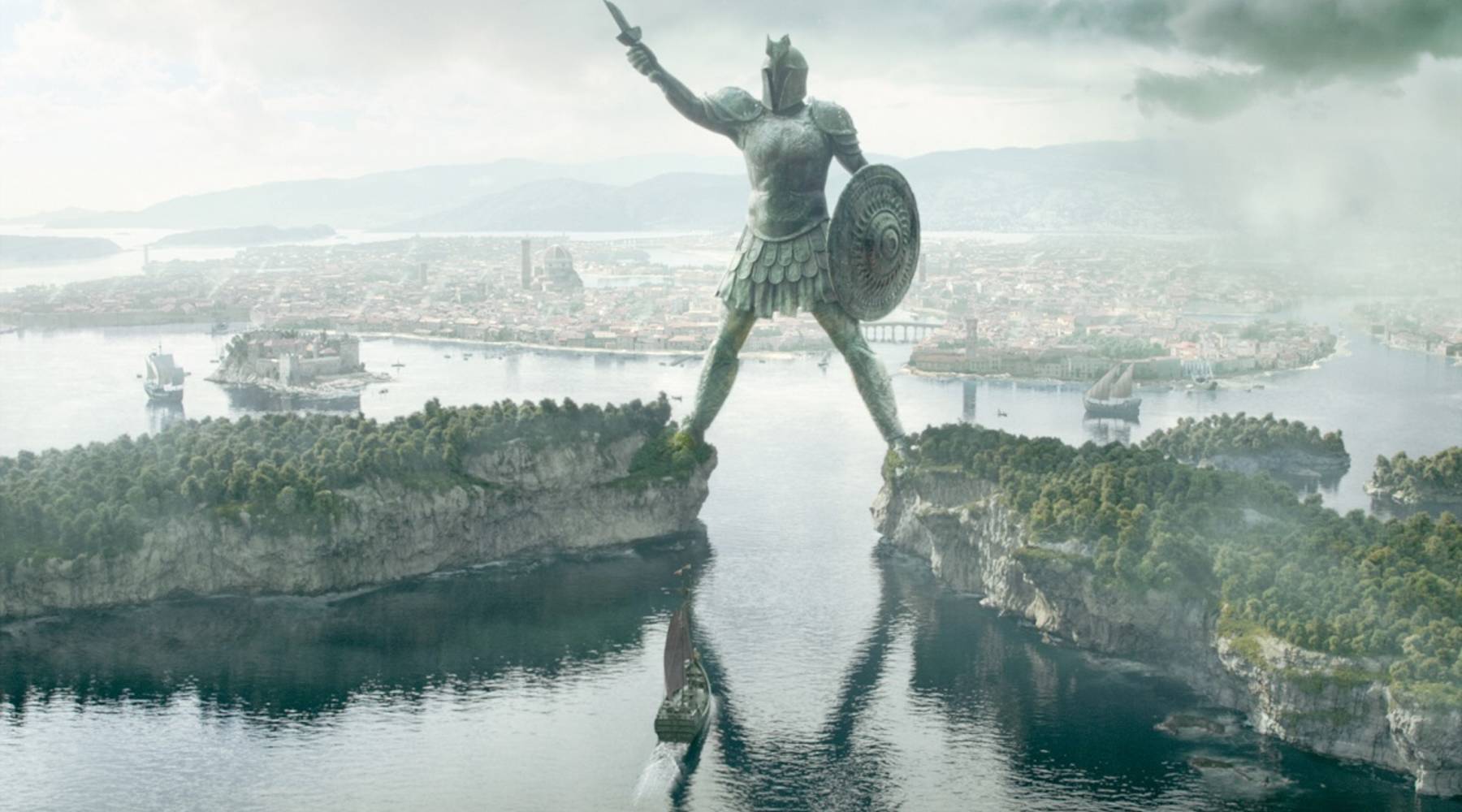 It turns out that there's nothing quite like a pandemic to turn a slow-moving politically-sclerotised digital health sector upside down.
Digital health, especially that servicing the general practice and allied health sectors, has shifted more in two months than it has for the last decade. Although some aspects of the changes could potentially return to their pre-COVID slumber – the 'smash-the-glass' just-get-it-done approach of various governments for instance – many aspects of the great digital health leap forward we've seen in the last few months are here to stay.
The implications for general practice in the mid-term are huge. Fortunately, between opportunity and threat there may be more opportunity to be had, but only if practices step back, understand the implications of the coming changes, do their strategy, and adapt. If you need a  recap by the way Healthcare Distribution Game of Thrones Season 1 is HERE.
Telehealth
The most obvious change is telehealth.
As important and obvious as the decision to introduce telehealth rapidly to general practice across the full spectrum of MBS items seemed at the time, word is that it was still a near thing. The government was in essence backed into a corner in letting this genie out of the bottle and it was some nifty last minute lobbying from certain highly placed individuals that got it over line in the end.
Telehealth is by no means perfect. But it rapidly solved so many issues and introduced both GPs and patients to such an obvious system efficiency that it can't be fully reversed now.
However, it has to be sensibly managed in the short to midterm to avoid serious issues developing. The government is said to be keen on introducing it, but only as an AV consult, which is wholly missing the point and impractical. For all the audio calls that were done in April that helped create most of the $200m in MBS telehealth costs, many were efficient and necessary, and many weren't. But the phone, and in the future other even simpler patient-doctor communication channels, are clearly efficient if you put the right price on a call and do things like make those calls as much as possible stick with a patient's normal GP.
The current difficulty for telehealth and GPs is that the future is wholly unclear while the sunset date of September 30 stands. Telehealth can't and won't be reversed fully. But GPs need to know a soon as possible to what extent the government decides to let it continue, and the conditions it sets for continuing operation moving forward so they can plan and invest appropriately.
That some structural change and investment will be needed is a no brainer. We've already seen how quickly the larger practices, corporates and tech companies swooped on the open slather MBS opportunity. Of $100m in MBS spend increase in April about $200m was due to telehealth, yet it is estimated that nearly half of GPs were under severe revenue stress in the period with income below 30% the same time last year. That can only have happened if telehealth money was being unequally hoovered up by a smaller number of practices (large ones and corporates probably), and the centralised virtual services offered by tech groups.
President of the RACGP , Dr Harry Nespolon , told our editor Penny Durham last week that the government was keen to keep telehealth going but that setting some regime around how things might move offered several challenges.
"There needs to be a connection between the telehealth providers and face-to-face consultations – we've been saying that since day one," he said. "It works better if the doctor knows the patient; you can make better decisions about telehealth if you've got some history.
"You can't run your medical practice out of a Melbourne call centre and expect to provide good care for a patient in Cairns.
"But we're a mobile society: how do you deal with a new patient in your area? The detail matters in all of this. There are different ideas about it, and they all have merit and they all have problems."
He said 20-30% of people at any time had not had a consult in the past 12 months, so the original rule – that a patient must have seen that practitioner in the past year before accessing telehealth rebates – excluded a large chunk of the population.
"So after that it was open slather, and that was the right thing to do," Dr Nespolon said. "But after September 30 we have to look at non-urgent situations.
"What we want to see is traditional general practice supported and not just a proliferation of telehealth pop-ups that cherry-pick the easy consults – we can't have an Edelstenisation of telehealth.
How telehealth pans out past September 30 will be a big determinant of the near term structure and investment GPs will need to make to take advantage of this new world. It's difficult to move now in any significant way but those practices that are ready, with plans and potentially investment capital, will likely be the ones that emerge in the mid term better off.
Patients
COVID-19 has probably changed patients for ever. They love the utility of telehealth for instance. They like that their doctor writes them a prescription either in clinic or on the phone and it somehow gets delivered the next day.
They don't mind the government tracking their movements in the name of better health. They feel the government is doing a pretty good job with healthcare overall based on the management of COVID-19.
They'd love to do more digital with their doctors now. That is likely to add momentum to other digital behaviours around their GP and in the same way that telehealth is going to change the relationship between a patient their GP, other forms of connectivity between patient and doctor are likely to take hold.
Notably, Best Practice, the largest patient management system in the country, has started to push its new patient side app with its doctors. The new app is doing the basics to start with. But sms by itself is a powerful tool of communication between a doctor and patient that can vastly improve the efficiency and satisfaction of the relationship. With a potential patient audience of 12 million, major cloud based appointment engines such as Hotdoc must be wondering what would happen to their business models, if the BP app really took hold.
Patient Management Systems
The vast majority of patient management systems (PMS) used by GPs in Australia are desk bound, local server based. That is, both the system application, and the data reside either on a computer on a GPs desk, or one that is nearby (a server). These systems have persisted because they are robust, fast and difficult to migrate to newer modes of operation, especially the patient data.
But COVID-19 has underlined the problem with persisting with such systems. For one thing they are clunky and expensive to maintain. Even to update software versions can require the practice to turn these systems off, so it has to be done after hours.
One thing staving off the migration of these legacy core systems has been the utility of cloud based apps that they are integrated with. These cloud based symbiotic applications have been able to  change rapidly in real time to meet the shifting needs of patients.
This utility has been heavily underlined during COVID-19. Hotdoc and HealthEngine are the clearest examples. Within days of realising that GP practices were being overwhelmed by panicked patients, both these services had rewritten their protocols for COVID-19 screening in their appointment apps, which all fed into the core GP appointment processes.
Later, when telehealth was introduced, both introduced telehealth appointments for their GPs, and then the ability to hook directly into a telehealth app, either with their own GP or with another if their own GP could not make the call, or didn't have the technology in place.
None of this utility was recreated by the core PMS systems. They did need to re-engineer some things of course, but most of the heavy lifting was done around them by the cloud based app operators. These server bound PMS systems are also very costly to install and maintain (you need to buy computers and maintain them and software updates). In almost all other digital markets systems like these are seen as seriously legacy, compared to cloud based counterparts.
COVID-19 has done two things which are likely to set in motion an urgency for the major players to move more effectively on developing their cloud versions. Firstly, the line is starting to blur between them and the cloud app operators that are integrating to them. At the moment, distribution to the doctor is still firmly in the hands of the PMS operators. But the more utility that is created by the app integrators the more the core systems become less sticky for a GP. There will be a point where these cloud operators, who currently are the most powerful in terms of distribution to the patient side of the doctor-patient relationship, bite the bullet and introduce the core system themselves, but as a far more connected and flexible cloud system.
The other issue for the current PMS operators is that the government, through COVID-19, has finally embraced 'religion'. The religion of the cloud and connectivity in healthcare.
Throughout the COVID-19 crisis, a government, previously reluctant to use the cloud, threw caution to the wind and did deals with cloud based clinical system vendors in order to scale rapidly, efficiently and at low cost.
One example that I was privy too as the non executive director of a cloud based patient management operator was a deal done with HealthDirect. This project saw this government information and medical triage operator move from a system with too few operators which was being overwhelmed by COVID-19 calls, to a fully scalable cloud solution, which literally made available thousands of more operators all over the country to users, in just a few days. The system operators now had access to a fully functional patient management system for their clinical notes, which in turn was reporting live collated data centrally for HealthDirect to analyse so they could adjust their strategy on the run to meet the wildly fluctuating demand of users across the full range of Austrlaian geographies.
This was one example of many where the government changed its approach significantly to the use of cloud based systems.
Now they've tasted it, and it works, the position of government on cloud in healthcare is going to quickly become pervasive. The major PMS players will get more pressure to respond as various government integrations that already exist in these systems – Medicare billing being one of them – will also move to the cloud.
Game of Health Distribution Thrones: Season 2
Later this week we have a Wild Health (our sister digital health title) podcast interview with the Dr Frank Pyefinch, the founder of both Medical Director (MD), and Best Practice (BP) –  now the owner and manager of BP. Between them these two systems probably own something like 80-85% of the share of GP PMSs in the country. BP is the market leader and still hasn't got a cloud version. But Dr Pyefinch, who refused to move BP onto the cloud at speed to meet the timetable of MD, which released its cloud product Helix almost three years ago now, firmly has cloud in his development priorities. His development team is hard at work on the version and it is likely to be out some time next year.
Dr Pyefinch may have the right strategy and the right timing, having witnessed several new cloud players attempt to enter the GP market and fail to get traction. He was taking notes.
He told Wild Health that the issue with cloud products for GPs to date seems to have been that they did not have rich GP functionality nor a full suite of integrations with important external providers on launch, and their user interface was too different to the existing systems.
His strategy is simple. He is building slowly and carefully and won't be out with his GP product until the product meets all the needs that the existing systems provide so the changeover is more or less painless. Then GPs can have a system that is far more agile, less expensive to run and maintain, and interconnects with a lot of more of the real connected world seamlessly.
The problem remains however, that rebuilding for cloud architecture is a ground up rebuild in new technology, and these PMS systems are hugely complex.
BP will not have their GP cloud system until some time in 2021, which provides a window for existing cloud based products to fill out their existing functionality and integration capacity.
The need for a cloud based PMS is not the burning need for a telehealth system and the practice structure to optimise it. Practices that don't do that will lose out big in the short term. But the need to understand the advantages of the cloud and plan for it is firmly now in play.
If practices start truly trying to understand the utility of cloud based PMS then things might start changing quicker than people expect.
Existing systems which are working well enough to win large government cloud based contracts, like MediRecords has with HealthDirect, are also now winning contracts with vendors who are offering mobile and virtual services. Such services – for instance mobile aged care service providers  or mental health virtual providers– are all potentially going to eat away at the edges of traditional GP practice revenue. This suggests that most practice owners would do well to think now about how such a system might change and enhance their practice business model. Can they for instance have a core physical practice, enhanced by a series of virtual doctors that service the area for the practice but never attend the actual physical practice? Can they form a club with other practices in different geos to create a 24 hour virtual service for their patients? And so on.
For all these reasons, cloud based PMS systems are in play now more than ever.
The major PMS vendors, BP and MD, are still in strong positions because they have a footprint and a brand, which presumably they can eventually leverage to move their systems to the cloud. If and when they do that, their grip of the healthcare distribution game will be stronger than ever, and insulated against some of the newer cloud based application players such as Hotdoc.
BP seems to be in the best position to do this going forward. It has the largest share and its users are loyal to a brand that has always put customer service at the centre of its marketing model. A lot of BP users are likely to wait.
MD might have more trouble because it went out early with a cloud product called Helix which didn't work for a lot of users and was rejected. The biggest rejection was by Healius, which was originally contracted to roll Helix throughout its network of practices but instead reverted to the older legacy MD3. Helix still has little traction in the GP market and some industry observers have suggested that the original build was wrong and it needs a lot of work still.
The other cloud players are MediRecords, Clinic-to-Cloud and Genie.
MediRecords might be in the best position of these three providers as far as GPs are concerned (remember, Im a non executive director of this company). It was originally purpose designed for the GP market. Its early failure to get traction with GPs was part lack of functionality and integration suite at launch, part timing and part learning curve. It launched nearly four years ago now.
But it is the longest purpose build cloud application in the market and the group has been refining and filling out the product in all this time. A testimony to the fact that it works as a true cloud system has been in the two large government contracts it was won – Queensland government for connecting specialists in all its hospitals, and the recent HealthDirect contract which linked thousands of its health professionals across the country. Between these two contracts alone it can service something like 4000 users at the same time so it now has true scale and operational proof points.
It might be considered the minnow player when you consider that it has only 48 staff, compared to 165 for BP, nearly 200 for MD (last time we looked), 100 or so for Clinic to Cloud, and we don't know for Genie, but we are guessing now over 200 including developers. Other than Clinic-to-Cloud though, MediRecords is the only cloud only player. And It doesn't need staff to maintain and service the main market of legacy desk-bound systems as MD, BP and Genie do. It's in an interesting position.
Clinic-to-Cloud recently raised about $10m and reportedly has revenues of over $6m. As a cloud product, that probably makes it the largest cloud only outfit in the country. But Clinic-to-Cloud is a specialist product, that was started mainly to take out Genie in the specialist market. Specialist PMS systems are at their core far more simple to build and operate than GP systems. Depending on the specialisation you are building for they need a lot less functions, and less integrations. Clinic-to-Cloud has announced they are entering the GP market, but the functionality on offer makes that a very limited play at this stage.
Genie dominates share in the specialist market with about 60%, is backed by a large superfund based investor with very deep pockets and ambition and is run by an ex MYOB manager who lived and learned through the accounting MYOB/Xero cloud wars. But its cloud product Gentu still isn't up to the functionality and lags in the market of specialist cloud users, and although it undoubtably has aspirations to be across specialist, GP and allied markets, it is a long way yet from having a functional GP cloud product. In Game of Throne terms though, Genie has the Iron Bank of Bravos (HESTA) firmly by their side, a big army, an ambitious and experienced leader and a few pretty savvy generals.
It is highly likely that BP will be out with its product before Genie could build and take any meaningful BP share in the GP market. And even if Genie with Gentu could get into the GP market that quickly, its likely they would have a brand and loyalty issue. Most GPs would wait and stick with BP. BP is in a very strong position.
Genie and GP are either going to form an alliance (which means one will buy the other) or they are going into battle. Software platform wars are very expensive. Expect one to the buy the other one day.
Not wanting to provide to many spoiler alerts for season 2 of Game of Healthcare Distribution thrones but it does feel likely that the PMS system providers are still the main contenders to the Iron throne and some of the cloud app integrators will amount to smaller kingdom alliances, if they aren't in one day also conquered (acquired?) by a dominant cloud based PMS provider that networks most of specialists, GPs and allied health.
In the short term, the betting for one dominant platform provider for healthcare probably sits with BP. But anything can happen. Rumour has it that Genie has already approached BP with an acquisition proposal, and been rebuffed. If those two did come together at some point, it would likely only be mismanagement that could stop their march to the Iron throne. But as in the real game of thrones there are some fascinating bit players, like Hotdoc and MediRecords (and some others not even mentioned here like PenCS and Healthshare) – which all will play some role undoubtably.
For GPs and practice owners the 'Game of Healthcare Distribution Thrones' dynamics are something that will be pivotal to how they operate and make their money in the future, and COVID-19 has set the game dynamic in motion in a manner which we think will be in play widely across general practice now within two years.
Privacy and data security
Research out of the UK suggests that nearly 30% of people are more inclined to share their health data with government than prior to COVID-19. Before it lost most of its mojo to the "flattened" curve, the COVID Safe app was downloaded by over 6 million Australians. And whether doctors or patients realised it, most state governments authorised non secure data exchange of script information, and other patient data, in order to make COVID-19 isolation ends meet. The upshot is that there has been some shift in community and health sector sentiment towards health data privacy and sharing.
It is interesting to also note that where state governments did not authorise sharing of script data via workarounds like taking photos of bar codes and emailing them to pharmacists, GPs in their thousands flaunted the rules anyway in order to help their patients out of a bind. There are obviously some lessons here in how strictly we have been adhering to things like 'secure messaging protocols' when in some circumstances, there may be far easier ways around what we thought were complex issues.
Government
Our sister publication Wild Health have a whole article about how amazing government can be when they need to be. A huge question still is, can we somehow bottle what they did in COVID-19 so we can pour some more of it out later when we really need to. It doesn't feel like a lot of the 'smash-the-glass' protocols government invoked during the pandemic are going to be either sensible or feasible moving forward as standard operating procedure.
Government by its nature needs to have process and regulation, and it will always be driven by politics at the top. So, we aren't likely to see spectacular implementations of new technology, including private-government partnership contracts formulated and signed literally within days in order to make things move. But there will be some substantive upside legacy from what COVID-19 taught the government:
In the face of the need to scale at speed, with low cost and high impact, government often turned to cloud based applications and vendors to solve a lot of their problems. That is going to change the momentum of the digital health sector substantively in the next few years.
COVID-19 has seen a spate of highly effective and innovative public-private partnerships that are likely to show the way for more of the same. Barriers have been broken down.
There is a renewed faith in the ability of government.
Perceptions of 'Interoperability'
Interoperability, as defined by HIMSS, is the ability of different information systems, devices and applications ('systems') to access, exchange, integrate and cooperatively use data in a coordinated manner, within and across organisational, regional and national boundaries, to provide timely and seamless portability of information and optimise the health of individuals and populations.
When push came to shove in COVID-19, years of attempting to solve 'secure messaging', of big global vendors 'blocking' sharing to varying degrees and of regulatory requirements for certain standards of privacy protection, meant just about nought. We went around just about all of it in all sorts of ways, which at once raised eyebrows about contravening traditional standards and thinking and then, proffered questions around whether there might be more practical middle ground on some of these once seemingly intractable issues.
One question that was raised prior to COVID-19, but now should be firmly on the agenda of those in charge of improving healthcare interoperability in the country, is: why are we so obsessed with sorting out 'secure messaging' as a first step to better interoperability? Should we have a more holistic and practical approach that takes all the lessons from this pandemic and applies them at a higher level of thinking to the problem?