1 April 2021
Flu vax and rheuma patients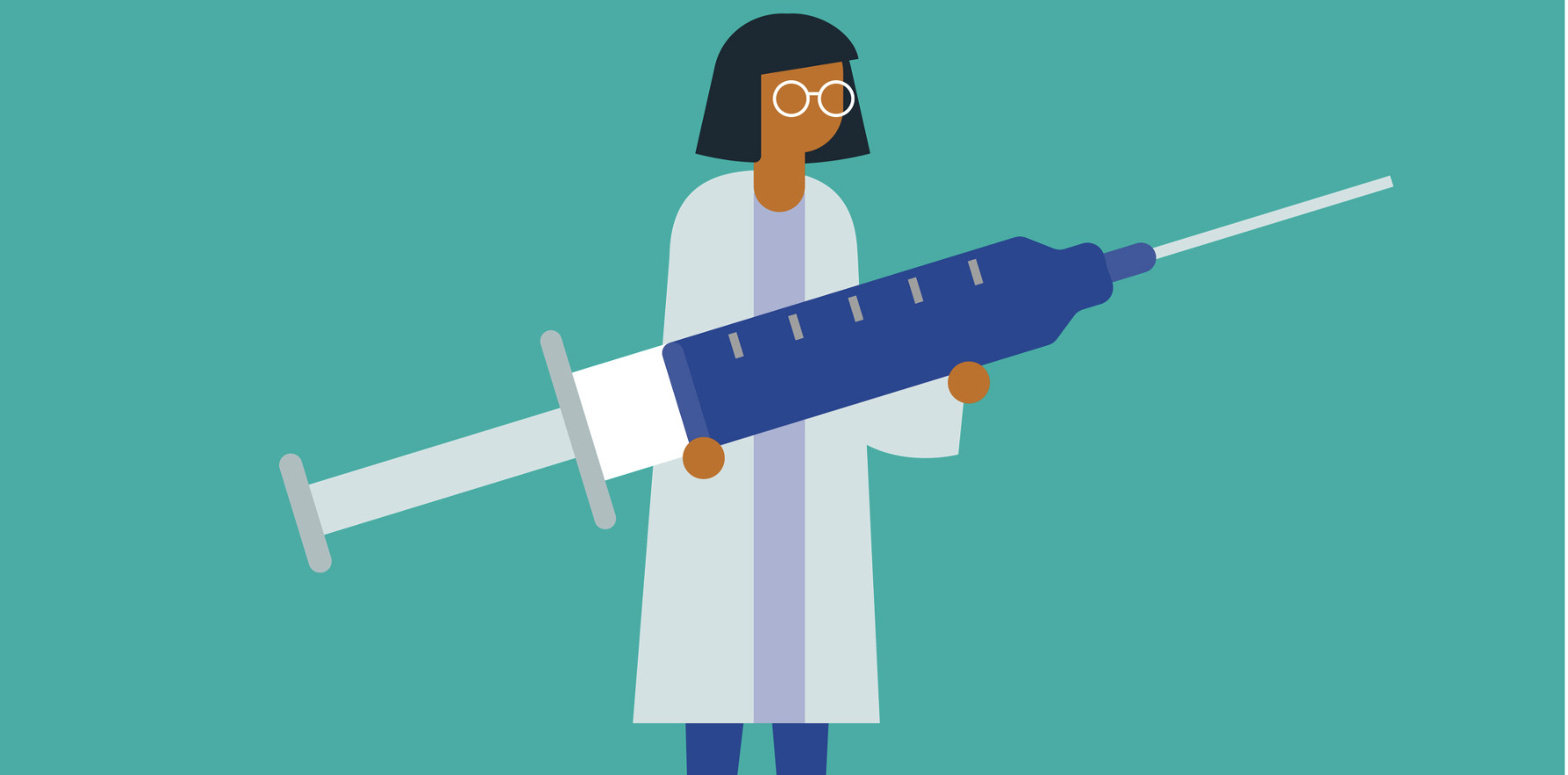 It's that time of year again when the annual influenza vaccine is available to healthcare providers and their patients.
Despite a dramatic decline in flu cases in 2020, the fortuitous result of social distancing, clinicians should keep the conversation going with their patients about flu vaccines amid the COVID-19 vaccine roll-out – and with new evidence to consider from a series of Canadian studies.
The first study, published in The Lancet Rheumatology, found the high-dose influenza vaccine is safe and has superior immunogenicity to the low-dose formulation for RA patients of any age.
Going head-to-head in a randomised, double-blind trial, the high-dose flu vaccine elicited an antibody response two to three times higher than the standard dose vaccine in a patient group at risk of getting influenza, less protected from vaccines than healthy individuals and with suboptimal vaccine coverage.
Although the Canadian study didn't track cases of influenza after vaccination and only measured levels of protective antibodies as a marker of immune response, it suggests high-dose flu vaccines could provide stronger protection for RA patients.
Further research by the same group has also underscored the role of rheumatologists in promoting vaccine uptake, especially as Australia approaches its winter flu season.
"We would like to believe that these data can change practice," lead investigator Brian Ward told The Lancet Rheumatology podcast about the results of the trial run over two consecutive flu seasons.
"It's relatively easy to switch from one vaccine to another, so physicians could certainly make that decision," though the cost of the high-dose vaccine is often a barrier to its use, Dr Ward noted.
No serious vaccine-related adverse events were reported 6 months after vaccination in the group of roughly 275 seropositive RA patients on various stable treatments, and patients (excluding those treated with rituximab) mounted similar antibody responses after vaccination regardless of their current therapy.
Associate Professor Peter Wong, a rheumatologist at Westmead Hospital in Sydney and expert on vaccinations for patients with rheumatic disease, said based on the study findings a high-dose flu vaccine should be given to older people with waning immunity and immunosuppressed patients.
"But in Australia, the choice of flu vaccine – which the GP makes – is based on age, not underlying co-morbidities," Professor Wong said, with high-dose flu shots (including the trivalent Fluzone High-Dose and adjuvanted Fluad Quad) only made available to patients aged 65 and over.
Even so, it was reassuring that the high-dose flu vax did not increase or change disease activity for patients in the study, he said.
"Patients often worry that [the high-dose flu shot] might flare their underlying autoimmune disease, and there was no difference in the flare of arthritis with the high-dose vaccine versus standard dose," Professor Wong said.
In the second Canadian study, looking to improve vaccination coverage, reminders sent to patients and posters aimed at rheumatologists encouraging vaccination had a net result of increasing flu vaccine uptake 14 percentage points (from 48% to 63%) in a small group of RA patients.
Equally important is following up at the next visit to see whether or not patients received their flu vaccine, said Associate Professor Holly Seale, an infectious disease social scientist at UNSW Sydney.
"We don't see a lot of that happening," she said. "And this is when patients fall between the cracks."
Professor Seale acknowledged that conversations about flu vaccinations might not be a high priority for clinicians or their patients with complex health conditions.
But with the COVID-19 vaccine rollout running through annual flu season, she said "we need to draw on a wide range of providers" to promote vaccine uptake.
Research shows that a recommendation from a healthcare provider is one of the key factors that promote vaccination, Professor Seale said, with the trust that patients place in specialists rating higher than GPs in some settings.
"It may just be a conversation to confirm eligibility to get a vaccine, to support understanding the safety of vaccines for the patient's particular health condition or about making that firm statement that the patient should be receiving [the flu vaccine] to reduce their risk," Professor Seale said.
It's also important that immunosuppressed people understand that getting their annual flu shot is as much of a priority as getting vaccinated against COVID-19, she said.