16 June 2022
Doctors at risk of green-nail syndrome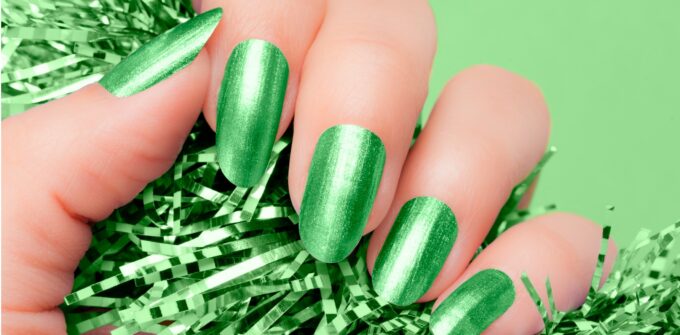 Constantly damp hands from frequent handwashing – a hallmark of the pandemic – are taking a toll on health professionals and in some cases their patients.
Cases of chloronychia, also known as Goldman Fox syndrome or the green-nail syndrome have been keeping doctors busy, said Genevieve Ho, a researcher at the Melanoma Institute.
She presented a poster on the condition at the recent Australasian College of Dermatology's annual scientific meeting.
Chloronychia is caused by pseudomonas aeruginosa, a pathogen known for localised and systemic infections. The pathogen also produces the green pigments pyocyanin and pyoverdin, giving the fingernail area an off-coloured appearance. Other colours include blue-green, green-brown, and green-yellow.
"This is more of a risk in a hospital setting," Ms Ho said.
"It is opportunistic-and can causing serious systemic illness in immunocompromised patients, such as pneumonia, blood infection, urinary tract infections etc."
Constantly damp hands exposed to waters, detergent or soaps are predisposing factors and bring a higher risk of chloronychia. The risk increases with the use of gloves, Ms Ho said.
"Being opportunistic, it is everywhere," she said. "Healthcare workers, as they should, should be more careful of hygiene when working with immunocompromised patients."
As part of the poster presentation, Ms Ho undertook a case study on a 34-year-old man presenting with progressive painless yellow-green discolouration under two fingernails.
Management included two weeks of oral ciprofloxacin which did not reduce discolouration after two weeks. Investigations exhibited a larger return of the bacteria after nail clippings. The management plan was 2% acetic acid nail soaks, 5% nail lacquer and 30% boric acid with white soft paraffin applied to the affected fingernails every night.
The treatment was successful, with normal proximal nail growth and 80% reduction in discolouration within two months.
Ms Ho also highlighted an outbreak of sternal surgical site infections from the bacteria in 185 patients over an eight-month period, which was linked to a single scrub nurse who had chronic chloronychia in a thumbnail.
This case was detailed in a 2001 paper in the journal Clinical Infectious Diseases. The authors found that although the nurse's thumbnail was clearly the source of this outbreak of infection, the mechanism of transmission of the organism to the patients, despite the appropriate use of latex surgical gloves, was not known.
"There are several mechanisms by which the gloves may have failed during this outbreak," they wrote.
"The most obvious would be breaks in the gloves that allowed passage of organisms," she said.
"Glove perforation can occur in up to 50% of surgical procedures, and the frequency of perforations increases with the complexity and duration of the surgical procedure."
Ms Ho said it was possible the problem could become more common given covid-driven hypervigilance around hand hygiene.
"It's hard to say now, and also if so, the data may not be captured," she said.
Awareness of the condition and paying close attention to ensuring washed hands were thoroughly dried were important messages, she said.