9 June 2021
Covid vax won't make you immortal. Yours sincerely, TGA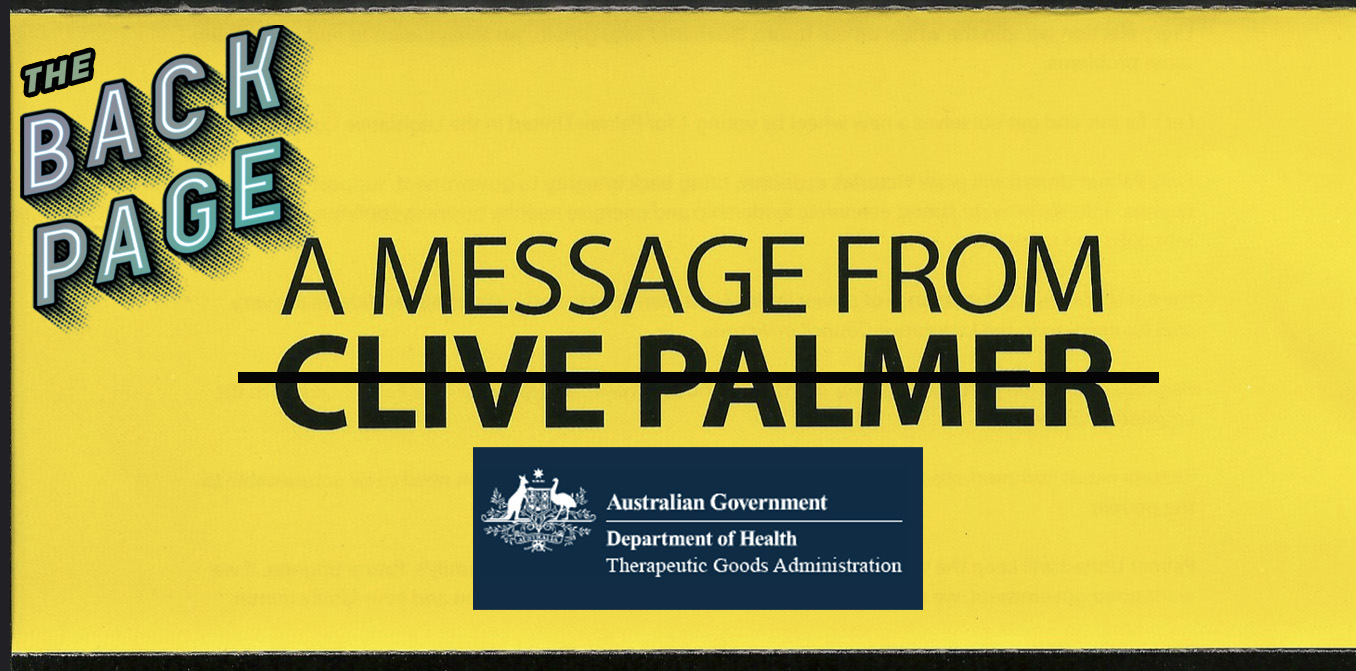 The TGA has fired a shot across Clive Palmer's bow yet again following a radio message that conveyed misinformation about covid vaccination.
The radio message provided an "incorrect picture of the safety of covid-19 vaccines" and these kinds of campaigns posed "an unacceptable threat to the health of Australians", the TGA said in a statement.
The audio, which was aired on the Grant Broadcasters Radio network, contained the following message: "Australia has had one covid-19 associated death in 2021. But the TGA reports that there's been 210 deaths and over 24,000 adverse reactions after covid vaccinations. Authorised by Clive Palmer, Brisbane."
Ok, so the BIG REVELATION here is that people continue to die at about an average rate after covid vaccination.
As the TGA was quick to point out, this is not shocking at all.
The covid vaccine is not the elixir of life. It does not confer immortality.
"Sadly, about 160,000 people die in Australia every year – almost 3000 each week – and therefore it is quite expected that there have been some deaths reported within days or a few weeks of vaccination," the TGA said.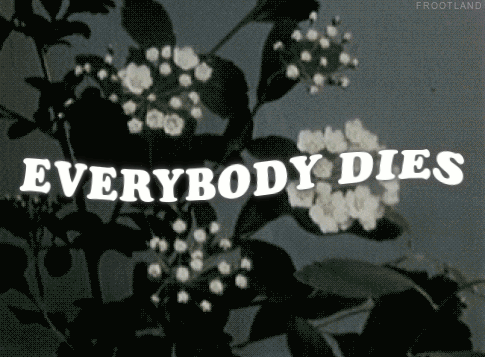 In fact, there had only been one case in Australia where a person had died from vaccine-related thrombosis with thrombocytopenia syndrome, the TGA said.
The TGA investigates all reports of adverse events and it is mandatory for health professionals to report these.
Mr Palmer was investigated by the TGA last year when he funded ads that claimed hydroxychloroquine could cure coronavirus, and announced that he had bought over 32,900,000 doses for Australians.
(The Cochrane review concluded that hydroxychloroquine as a treatment for covid "has little or no effect on the risk of death and probably no effect on progression to mechanical ventilation".)
But to continue The Back Page and TGA's lecture on 'Why Correlation Does Not Equal Causation'…
The Back Page was unfortunate enough to be woken up at 8am this morning by a text message from a very concerned relative who had stumbled across a sciency-looking report from a group in Israel that noted an increase in death rates compared with last year, and pinned it on the covid vaccine rollout.
Can you fact check plz?!!, my relative pleaded.
I looked at the report, which was produced by the Israeli People Committee. The numbers couldn't be easily verified as the Israeli government's death statistics are in Hebrew.
But, even if the data were accurate, could they not better be explained by the second wave of coronavirus in Israel than the introduction of the covid vaccine?
A quick Google showed that, yes, a second wave of covid had washed through Israel earlier this year.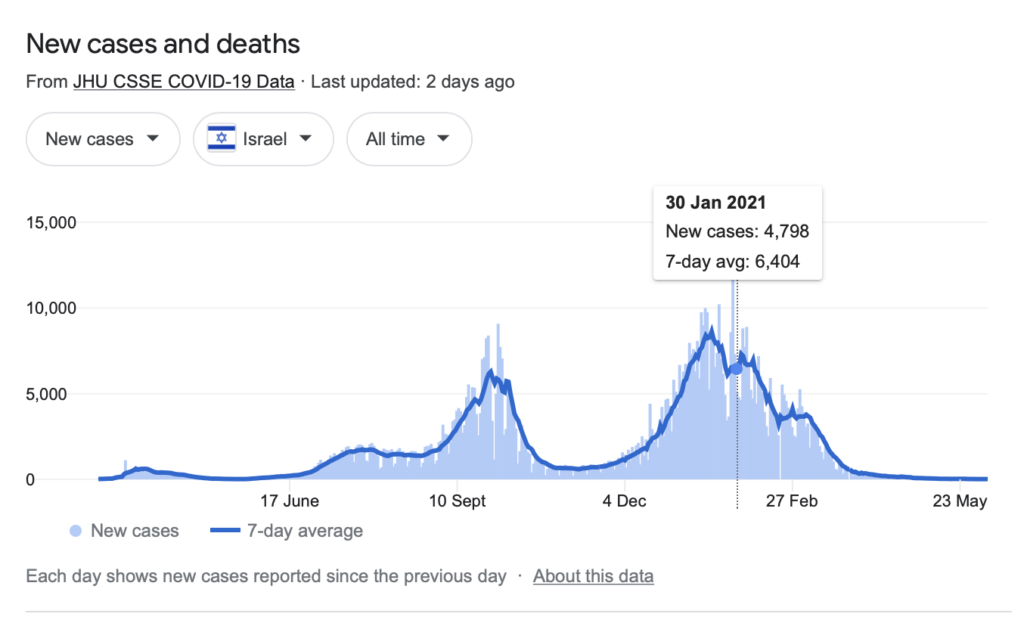 Case closed … well, not really because the umpteenth misinformation wave has just started!
If you see something woefully inaccurate and misleading, please fact check it before sending to a sleepy reporter. felicity@medicalrepublic.com.au