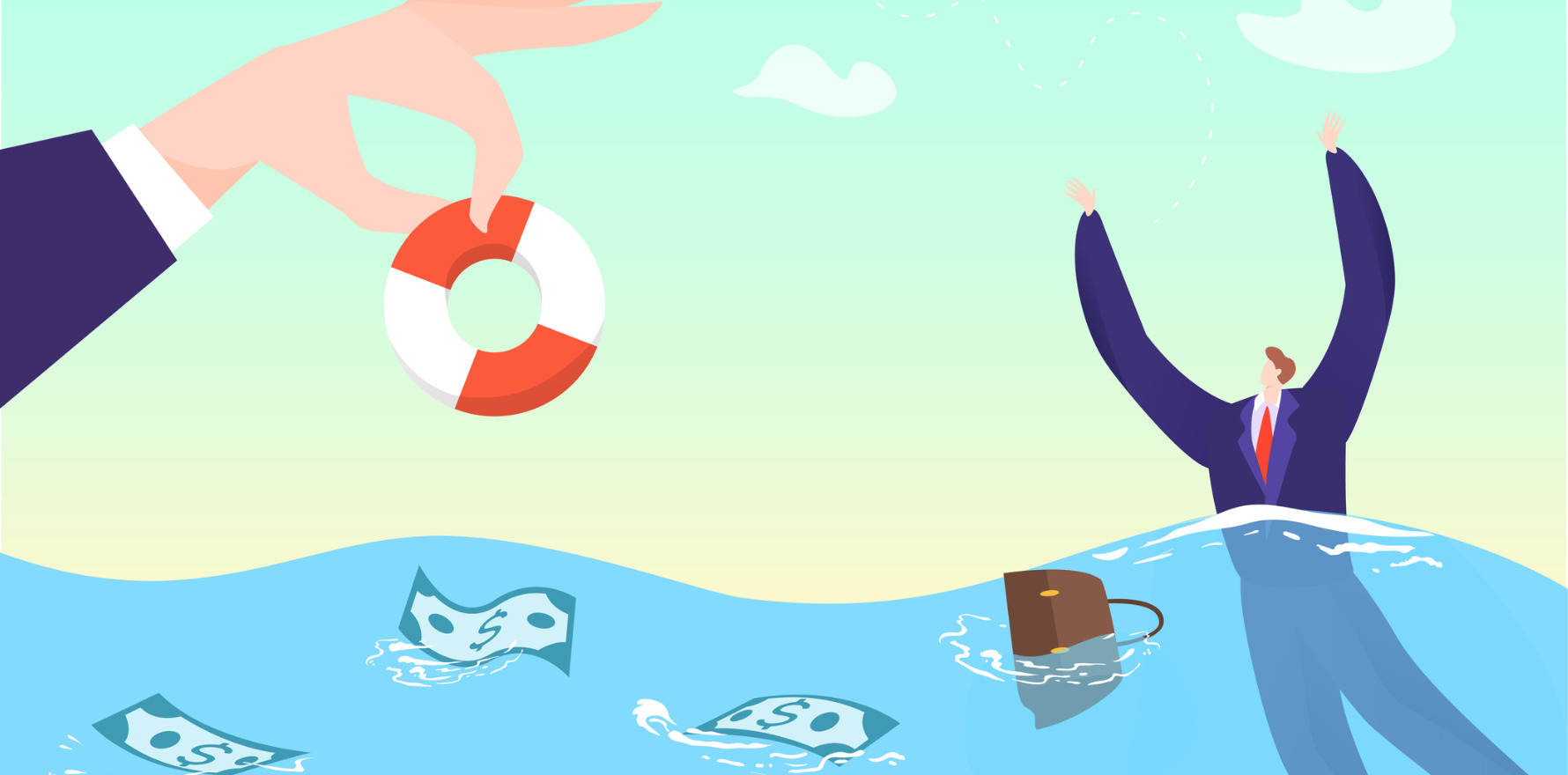 It's September 2021, and treading water is all our practice can manage until vaccination coverage hits the targets.
Fairfield, Liverpool, Canterbury-Bankstown, Cumberland, Blacktown …
The LGAs of concern were moving closer and eventually encircled us in Parramatta.
BJC Health comprises the largest rheumatology group working in the community, with clinics at Chatswood in Sydney's North and Parramatta at the heart of Western Sydney.
It hasn't been easy for any rheumatologists in lockdown states and territories. Given our particular size, with 12 rheumatologists, 40-odd other staff, a patient database of more than 70,000, with 4000-plus new presentations a year, the difficulties have been somewhat amplified.
This 2021 lockdown just keeps extending. Hopes of a relatively quick bounce-back evaporated with the thoughts of covid-zero. The financial support from the government for small business has been skimpy.
After the NSW premier's 2pm emergency press conference on Saturday, 26 June, our leadership team sprang into action. That weekend we updated the team, organised email communications to our patient database, re-jigged webpages and moved as many people as possible to telehealth for the Monday and Tuesday.
We closed down our allied health services.
Physiotherapy. Remedial massage. Podiatry. Exercise physiology services and our small-group, in-clinic exercise classes.
Dietetic patients could be moved to telehealth but we anticipated a large fall in numbers. The hand physiotherapists were limited to helping post-op patients, with others rescheduled.
Total billings dropped 30%.
The next worry was how to maintain cashflow and to keep people employed. Owners stopped taking any pay. Work agreements were hurriedly developed for the allied health team who could not work, so that they would use up their annual leave. Work hours were reduced for those who could access covid-19 disaster payments without actually being worse off financially. This reduced our expenses a little and the JobSaver payment has helped a little, but each week of lockdown remains painful, with a five-figure dent in our budget.
We then limited the in-clinic reception team to two per clinic. Most of our reception and admin team now work from home, full time, to limit exposure and movement, and to provide us a back-up team if close-contact rules come into play or someone falls sick. Fortunately, we had systems in place from 2020 to enable setting this up quickly. A 2019 decision to create an offshore reception/admin team in the Philippines has paid dividends, reducing the load on our Sydney team.
As the lockdown extended, we recommenced some services. A few of our exercise physiologists performed tele consultations from their own home. We ramped up our online exercise classes to more than 40 a week on our Exercise Anywhere platform. Makeshift home studios supplemented our in-clinic studio as we have staff who live in restricted LGAs of concern.
Our physiotherapists started to see some patients: the ones who were struggling, who could no longer wait for hands-on support. This led to anxiety about staff safety and about someone with covid visiting us and causing a clinic closure.
We've accepted that this closure is likely to happen at some stage. All we're hoping for is to delay it for as long as possible and to limit the impact when it happens.
The vast majority of movement of staff between clinics has been stopped. We work in teams with more limited hours. We don't eat lunch together and, unfortunately, much time is spent by the doctors alone in a consultation room.
Around 95% of rheumatology patients have been stopped from coming into clinic. Most of our rheumatologists continue to see initial consultations in clinic with the default for follow-up consultations being telehealth (we use video-based consultation mainly on the Healthdirect platform). Two of our rheumatologists, due to their specific circumstances, are performing telehealth exclusively.
Surgical masks and face shields/goggles are standard for the health professionals. Compliance has been close to 100%, with some initial dissent from a doctor who felt we were suggesting measures harsher than those they experienced in their hospital setting. We're trying to keep our perceived risks in the low-to-moderate band in the NSW Health risk matrix, hoping to reduce the likelihood that any chance exposure will lead significant numbers of us to need to isolate for 14 days.
In July, it was extremely frustrating discussing vaccination with patients around the Parramatta clinic, given we encountered indifference, hesitancy and the odd painful anti-vax sentiment. This galvanised us to run two webinars on this topic for our patients, with live sessions and accessible recordings. We've tried to engage people on Facebook and YouTube, and have provided guidance to our email database. With the help of government measures, it's a relief to see a marked improvement in uptake in these LGAs of concern.
Since August, the referrals to our rheumatology team have reduced by an estimated 30%. We think this is because of GPs understandably being focused on Covid vaccination. It does provide some work respite, at the cost of rheumatology and clinic income.
Despite our attempts to reduce patient throughput, patient attrition due to lockdown and the reduced number of new referrals, our reception and administration teams have never been busier. While telehealth is keeping us afloat, it leads to so many more procedures around changed appointments, billing processes, patient education about using video consultation, and then script and investigation request delivery. Call volumes are also increased, particularly around the topic of vaccination: whether to have it or not, vaccine choice, timing and DMARD management.
Our team are all affected mentally and emotionally, to different extents and to different levels, given our different circumstances and stages in life. It's been clear than many are struggling. Our leadership group has sourced mental wellbeing resources and attempted to connect more, regularly touching base with individuals and organising some online social events. The Olympic Trivia night run on Kahoot! and the Garticphone.com online drawing were highlights!
It's a strange situation, balancing the repetitive nature of a life with reduced scope with anticipating the next covid-inspired event we'll have to counter.
As a rheumatology practice in a community setting, we're treading water, while NSW and Victoria strive for sufficient vaccination coverage to allow a relaxation of lockdown measures. We're trying to avoid a forced clinic closure for as long as possible, and hopefully, until there is less need for such stringent isolation rules.
So, we wait and hope, conscious of our collective worry about our patients, our community, our friends and work colleagues, our parents and now, our kids.
Addendum: What a difference a month makes!
I type this a month after writing the above and with NSW starting to open up with freedoms for those fully vaccinated. I am so much happier and more hopeful.
Things have been better than expected. I did not think Sydney would reach 80% full vaccination (of those eligible) after hundreds of frustrating discussions with patients in July and August. As things stand, we're well on track to achieve that – it's nice to be proven incorrect and to see government measures working.
We've avoided clinic closure with only one doctor needing to isolate for 14 days after close contact in a hospital environment. We know it's only a matter of time until a Covid-positive case walks into the clinic. As such, we've delayed transition from the current 80% telehealth to seeing more and more people in clinic. We'll review this after the 80% double vaccination milestone. We're hopeful definitions of a casual contact in a community healthcare setting change, with the isolation requirements.
Reception sends an SMS to patients regarding the need to be fully vaccinated to attend in person with confirmation of status as check-in. We won't be vigorously policing this as no firm health order is in place for medical clinics and we want to limit the confrontations. We've informed our email list of patients to help them understand the procedures and the rationale behind them. One person who has chosen not to be vaccinated replied as they felt discriminated against.
We haven't decided if, when and how we might use rapid antigen tests.
While things are looking up, we feel for our Victorian colleagues and remain concerned for the thousands of businesses so negatively affected, our health systems, the world and how things might change.
Dr Irwin Lim is the editor of Rheumatology Republic.