4 August 2022
Big cracks appear in vitamin D story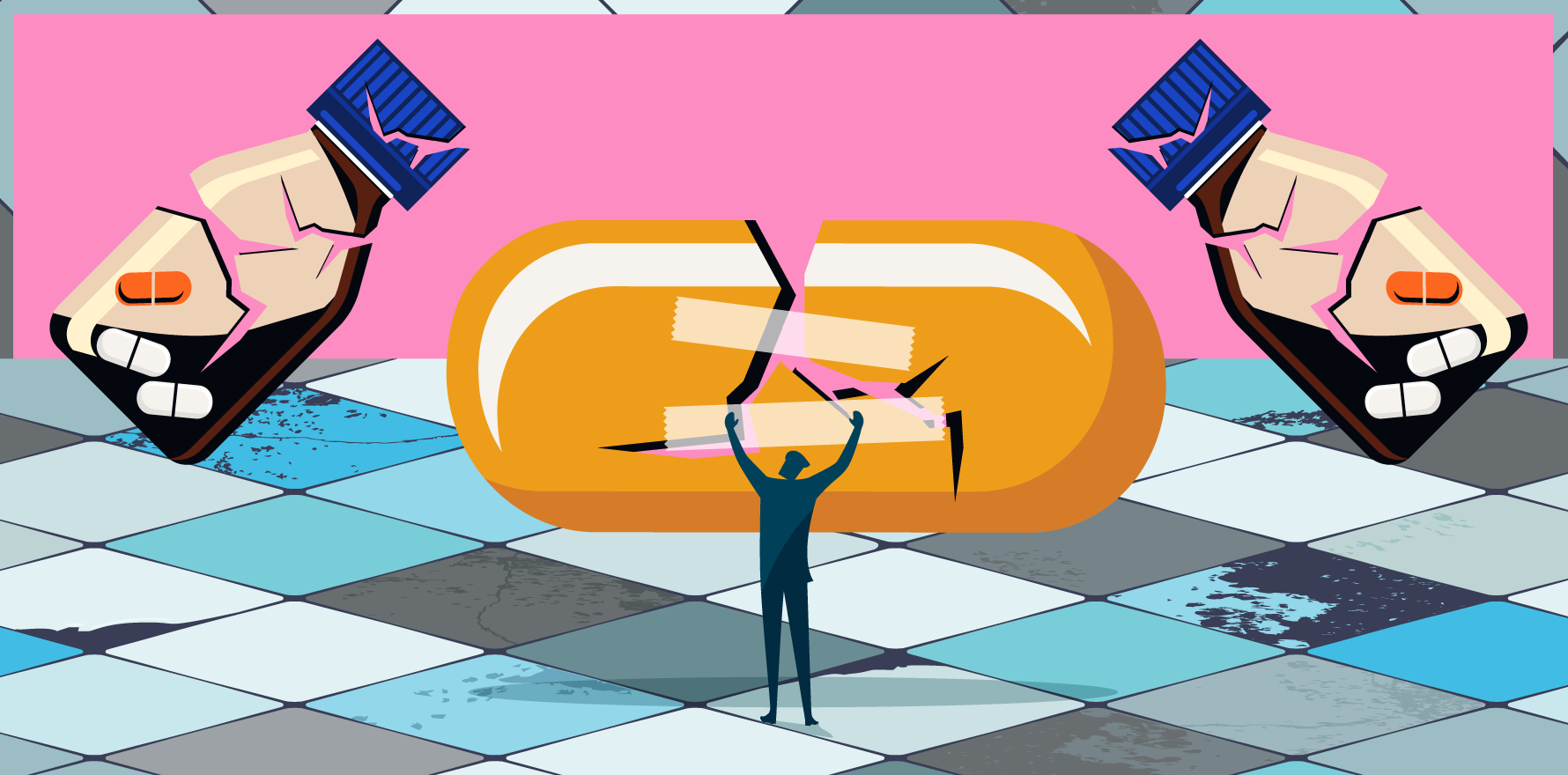 Vitamin D supplements don't prevent bone fractures in healthy adults, according to an ancillary analysis from the VITAL study.
Despite being widely recommended by health professionals, and widely taken by consumers, vitamin D supplements did not show any benefit in reducing bone fractures in healthy adults over the five-year study period.
This comes on top of earlier analyses of the US-based VITamin D and OmegA-3 TriaL (VITAL) study which found vitamin D supplementation had no effect on incident risk of falls or changes in bone mineral density or structure.
The latest findings led experts to call for a major re-evaluation of the approach to vitamin D testing and supplementation in the general population.
The VITAL study randomised over 25,000 participants to one of four groups: vitamin D, omega-3, both or placebo only. Participants were generally healthy men over 50 and women over 55 who weren't recruited on the basis of vitamin D deficiency, low bone mass or osteoporosis.
Almost half (43%) were already taking vitamin D supplements, 20% were taking calcium supplements and almost 5% were taking osteoporosis medications.
Vitamin D is thought to play a role in improving skeletal health and bone mineralisation by increasing calcium absorption, reducing secondary hyperparathyroidism, decreasing bone turnover and potentially increasing bone formation via the formation of osteoblast progenitors.
In the VITAL study, which was primarily designed to investigate whether vitamin D and/or omega-3 supplements could reduce cardiovascular disease and cancer, participants in the vitamin D and vitamin D + omega-3 arms were given 2000 IU of supplemental vitamin D3 per day. This level was expected to achieve a mean 25-hydroxyvitamin D level of 40 mg per mL. The study protocol and findings were published in the New England Journal of Medicine.
After a median follow up of 5.3 years, there were 769 total fractures from around 13,000 people in the vitamin D group and 782 fractures from around 13,000 people in the placebo group (HR 0.98, 95% CI 0.89 to 1.08, p=0.70). Patient reports of fractures were verified through medical records and radiologic images.
Further analysis of non-vertebral fractures and hip fractures showed no significant differences between groups, nor were there any differences based on age, sex, race or body mass index.
There were no significant differences in fracture incidence among participants taking supplemental calcium, using osteoporosis medications or those with a history of fragility fractures, while baseline 25-hydroxyvitamin D levels also had no effect.
After excluding the first one and two years of follow-up to allow for potential benefits to kick in, no latency effect was found.
"In this randomized, controlled trial, supplemental vitamin D3 did not result in a lower risk of incident total, nonvertebral, or hip fractures than placebo among generally healthy midlife and older adults who were not selected for vitamin D deficiency, low bone mass, or osteoporosis," the authors concluded.
Strengths of the study were its large, diverse sample size, high rates of adherence and fracture adjudication and confirmation.
Limitations include testing only one dose and having very few patients who were vitamin D deficient. However, the authors pointed out, the study was designed to investigate effects in generally healthy adults and it was considered unethical to give placebo treatment in a population selected for vitamin D deficiency.
The authors also acknowledged the findings may not be generalisable to younger adults, adults with osteoporosis or osteomalacia or older institutionalised adults.
In an accompanying editorial, professors Steven Cummings and Clifford Rosen said, "The fact that vitamin D had no effect on fractures should put to rest any notion of an important benefit of vitamin D alone to prevent fractures in the larger population.
"Adding those findings to previous reports from VITAL and other trials showing the lack of an effect for preventing numerous conditions suggests that providers should stop screening for 25-hydroxyvitamin D levels or recommending vitamin D supplements, and people should stop taking vitamin D supplements to prevent major diseases or extend life."
However, while VITAL's findings on vitamin D and bone density, structure and now fractures have been disappointing, and possibly a little surprising, it's not all bad news for vitamin D supplements.
At the ACR Convergence last year, another ancillary analysis of the VITAL trial reported that taking omega-3 and vitamin D3 supplements for five years reduced incident autoimmune disease by 25-30%.
Confirmed autoimmune disease, including rheumatoid arthritis, polymyalgia rheumatica, psoriasis and psoriatic arthritis, was diagnosed in 123 participants taking vitamin D3 and 155 in the placebo vitamin D group (HR 0.78, p=0.04).
If the first two years were excluded from the analysis – which co-author and presenter Dr Karen Costenbader said was reasonable, given that a lag in effect could be expected – the HR was 0.61 (p=0.005). Results were published in the BMJ in January this year.