14 September 2020
Spinal fracture risk still high in AS after TNFi introduced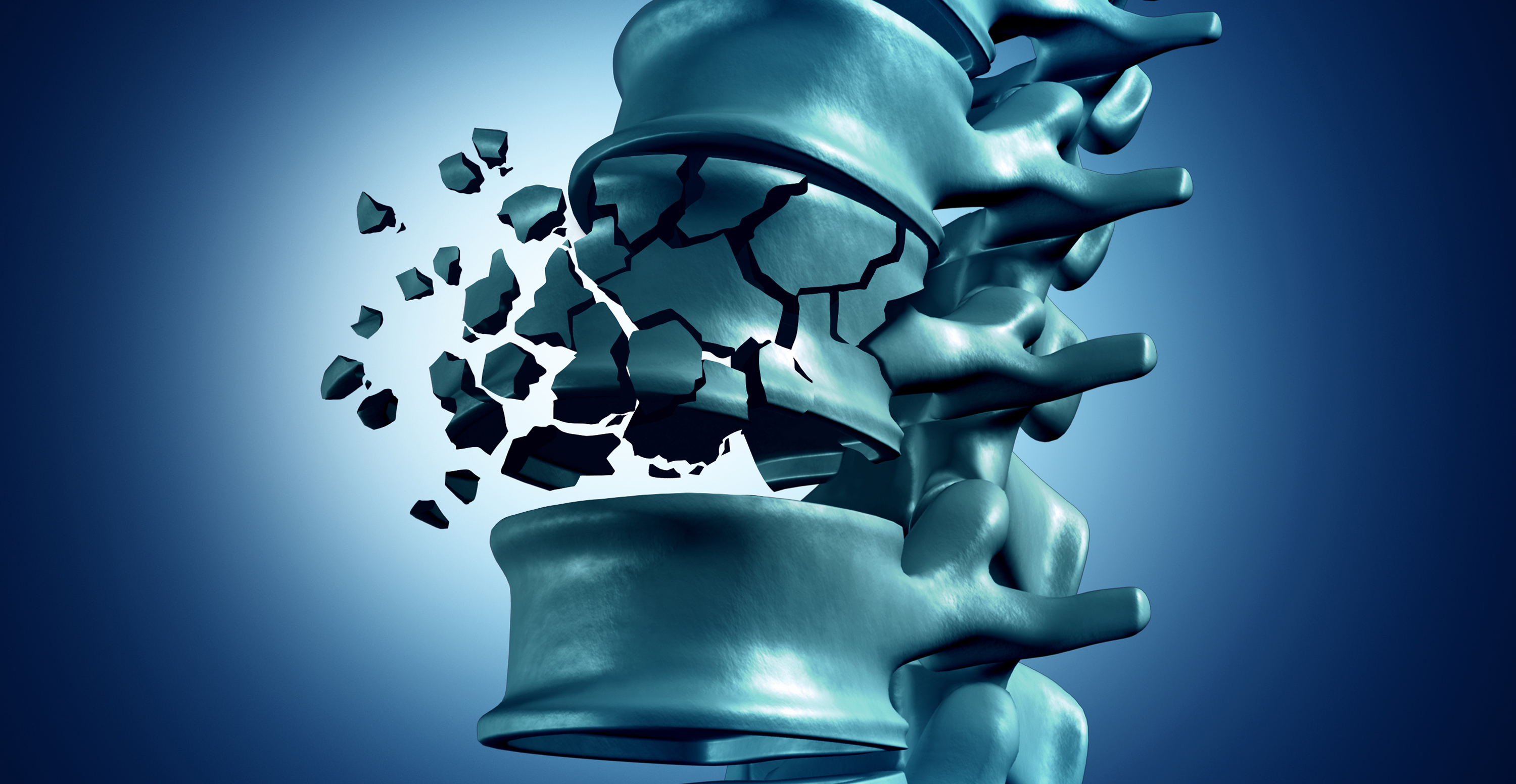 The elevated risk among AS patients of sustaining a spinal fracture has not changed in 35 years, even after the introduction of TNFi, an Australian cohort study finds.
TNF blockers were introduced in Australia nearly 20 years ago, before which physiotherapy and anti-inflammatories were the only treatment options available to AS patients.
TNF treatments have greatly improved AS patients' symptoms, physical function and spinal mobility, as demonstrated in clinical practice and meta-analyses.
However, measuring spinal involvement of the disease requires costly radiography, which means fractures are rarely observed as an outcome in clinical studies.
Now a Western Australian observational cohort study looking at spinal fractures in hospitalised AS patients over 35 years has found that their risk remained high even after TNFi were introduced in Australia in 2005.
It's the only study of its kind in Australia using one of the longest continuous datasets of AS patients in the world, said Professor Charles Inderjeeth, a rheumatologist, clinical epidemiologist, and co-author.
The researchers compared 2,300 AS patients to ten times as many matched controls (people free of any rheumatic disease) who presented to WA hospitals between 1980 to 2015 by linking data from the WA Rheumatic Disease Epidemiological Registry with the WA electoral roll, and cancer and mortality registries.
The overall prevalence of spinal fractures in AS patients who presented to WA hospitals was 9.3%, almost 4 times higher than matched controls.
Patients with AS also had their first spinal fracture 5 years earlier than controls, and a greater likelihood of recurrent fracture. Although this did not lead to increased risk of death, AS patients did have significantly more traumatic spine injuries.
Professor Inderjeeth said that among AS patients, two thirds of all vertebral fractures might be asymptomatic and back pain, one of the most salient features of AS, can be easily attributed to inflammation, instead of a fracture.
"It emphasises the importance of better imaging and more proactive assessment of underlying risk of osteoporosis and vertebral fractures in patients with AS," he said.
"It's not only about treating the AS, but also managing the osteoporosis and fracture risk, which have their own level of impairment and disability."
The WA study also found one in ten AS patients had osteoporosis, and that those patients presented to hospital 10 year younger than their counterparts.
But even after accounting for osteoporosis, AS patients still had double the risk of spinal fractures compared to controls and their risk of a subsequent fracture was more than 4 times higher, which means osteoporosis might not fully explain the increased risk of spinal fractures among AS patients.
However, none of the non-joint manifestations of AS assessed in the study (acute anterior uveitis, psoriasis and inflammatory bowel disease) were an independent risk factor for vertebral fractures.
As for the impact of widespread TNF treatment in Australia since 2005, the study found no difference in spinal fracture risk or mortality among AS patients before and after biologics were introduced, Professor Inderjeeth said.